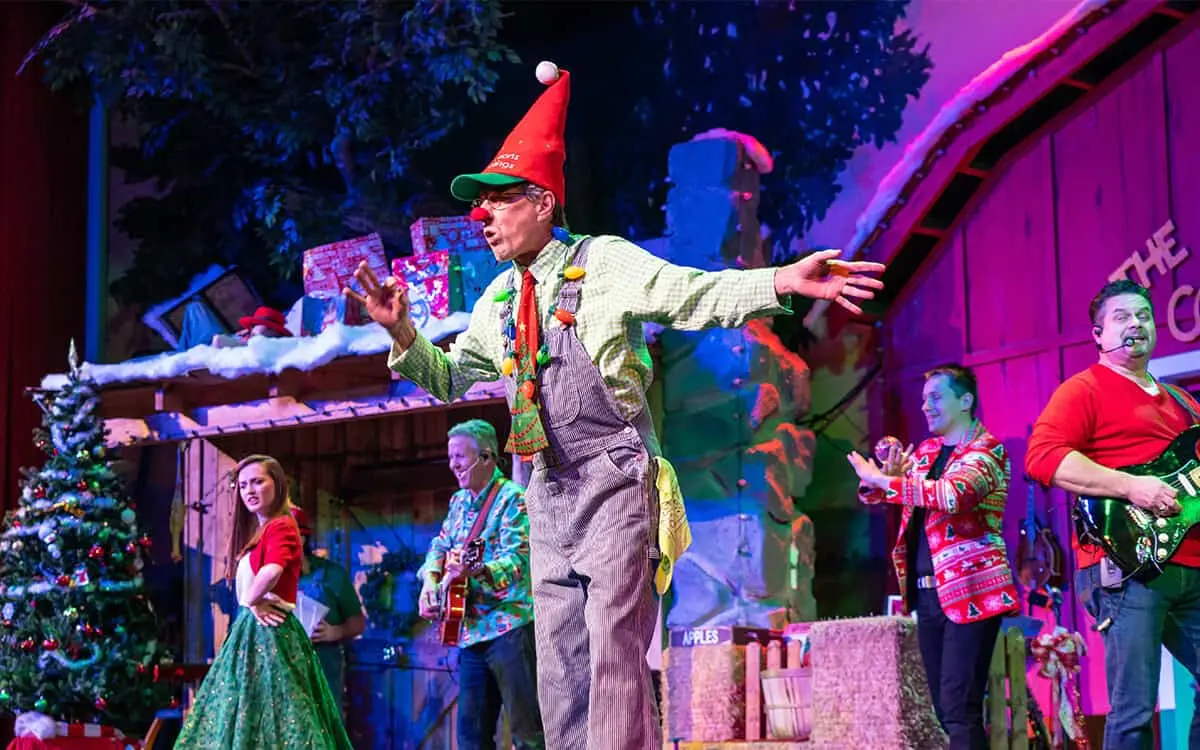 A Comedy Barn Christmas Celebration!
A Comedy Barn Christmas, Shows start November 21st
Bring in your holiday season with the Funniest Show winner! The Comedy Barn® is ready to put you in the Christmas spirit with our award-winning comedy variety show. Experience a Christmas show like only Comedy Barn Christmas® can bring you. Join us for this side-splitting and family fun Christmas extravaganza. You'll laugh your stockings off with Christmas fun for the entire family!
"We are excited to welcome guests back again for our Christmas Extravaganza. Here at the Comedy Barn we truly believe laughter is the best medicine and we're honored to continue to provide that year after year to kids and adults alike. Our Christmas show is a great way for our guests to get into the holiday spirit!" said Jesse Kuhs, General Manager."
The Holidays Have Arrived
Fill your Christmas with fun and laughter when you visit The Comedy Barn® for our incredible holiday show. You're sure to enjoy our Christmas special featuring holiday music and Christmas costumes! As is tradition, with each holiday season we celebrate the turn of the year. Join us nightly for an amazing New Year's Eve celebration. With each show, we celebrate the true meaning of the entire holiday season with fun and laughter!
Experience A Comedy Barn Christmas
Comedy Barn Christmas® offers daily shows at The Most Successful and Most Attended, Clean Comedy Theater in the World! Prepare yourself for a Comedy Barn Christmas®! Come celebrate the spirit of the season, at the funniest Christmas show in town!