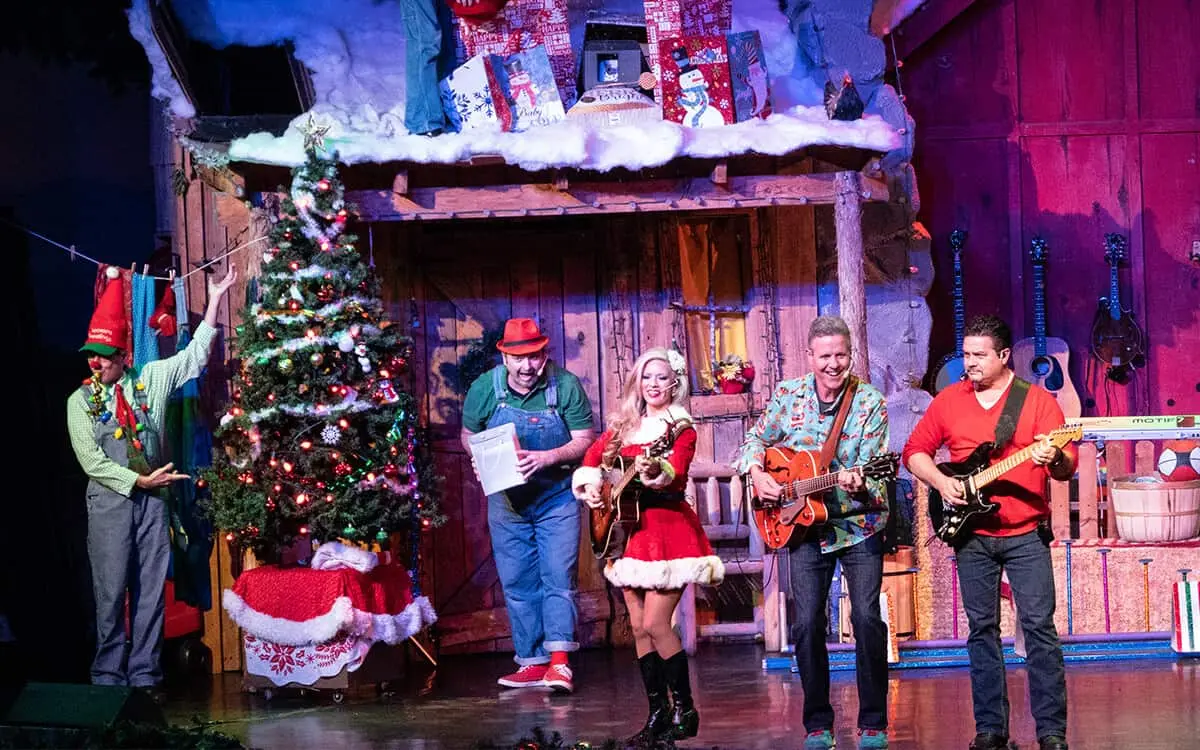 A Comedy Barn Christmas®
A Comedy Barn Christmas, beginning November 23, 2019, through January 4, 2020
Bring in your holiday season with the Funniest Show winner! The Comedy Barn® is ready to put you in the Christmas spirit with our award-winning comedy variety show. Experience a Christmas show like only Comedy Barn Christmas® can bring you. Join us for this side-splitting and family fun Christmas extravaganza from November 23, 2019, until January 4, 2020.
The Holidays Have Arrived
Fill your Christmas with fun and laughter when you visit Comedy Barn Christmas® this holiday season. You're sure to enjoy our Christmas special featuring holiday music and Christmas costumes!. We have brand new acts, combined with your favorites from the past to bring you the Funniest Christmas show in the Smokies! No, in all of Tennessee! No, in all the WORLD!!!!!!
Experience A Comedy Barn Christmas
Comedy Barn Christmas® offers daily shows at The Most Successful and Most Attended, Clean Comedy Theater in the World! Prepare yourself for a Comedy Barn Christmas®! Come celebrate the spirit of the season, at the funniest Christmas show in town!