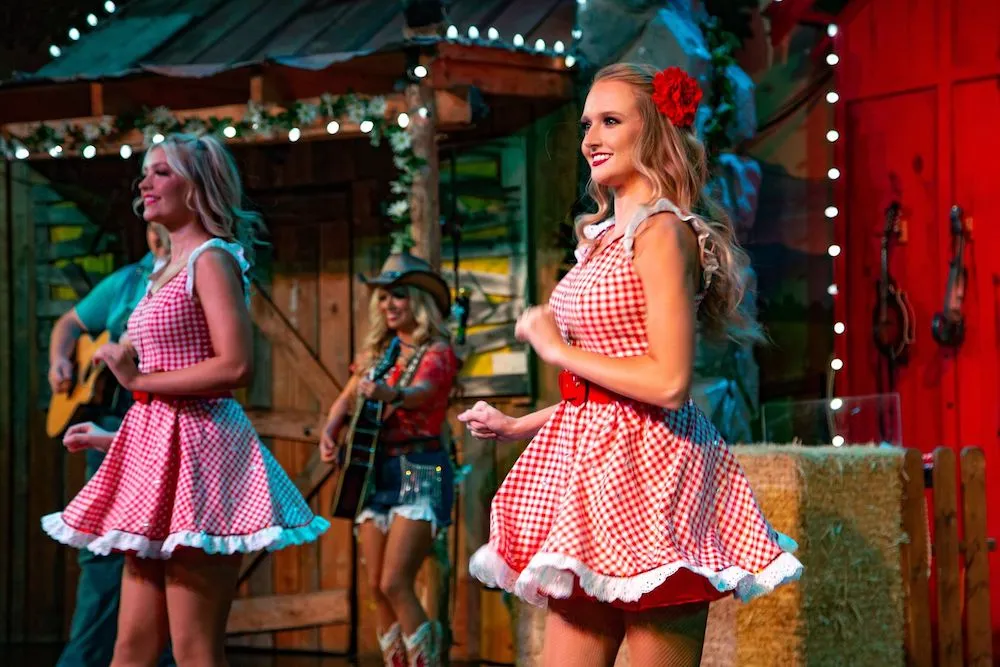 4 Fun Things to Do in Pigeon Forge at Night
Pigeon Forge is a bustling city all throughout the day, but have you ever explored the city at night? Whether you're visiting during the holiday season when the city comes alive with millions of twinkling lights, or you're traveling during a less busy season and enjoying some peacefulness along the Parkway, you'll love what Pigeon Forge has to offer at night. To help you plan the perfect trip, we've made a list of the top fun things to do in Pigeon Forge at night!
1. Visit The Comedy Barn
One of the best evening activities in Pigeon Forge is seeing our show! Depending on the time of year, we usually have a showtime around 7 PM. Grab a bite to eat nearby or some concessions when you get to our show, and enjoy an evening filled with a thousand laughs! Our award-winning clean comedy show is fun for all ages. You'll witness two hours of side-splitting jokes and hilarious antics from our talented cast of comedians, jugglers, ventriloquists, and event barnyard animals! Our hilarious show is the best way to end a day on your Pigeon Forge vacation.
2. Visit Dollywood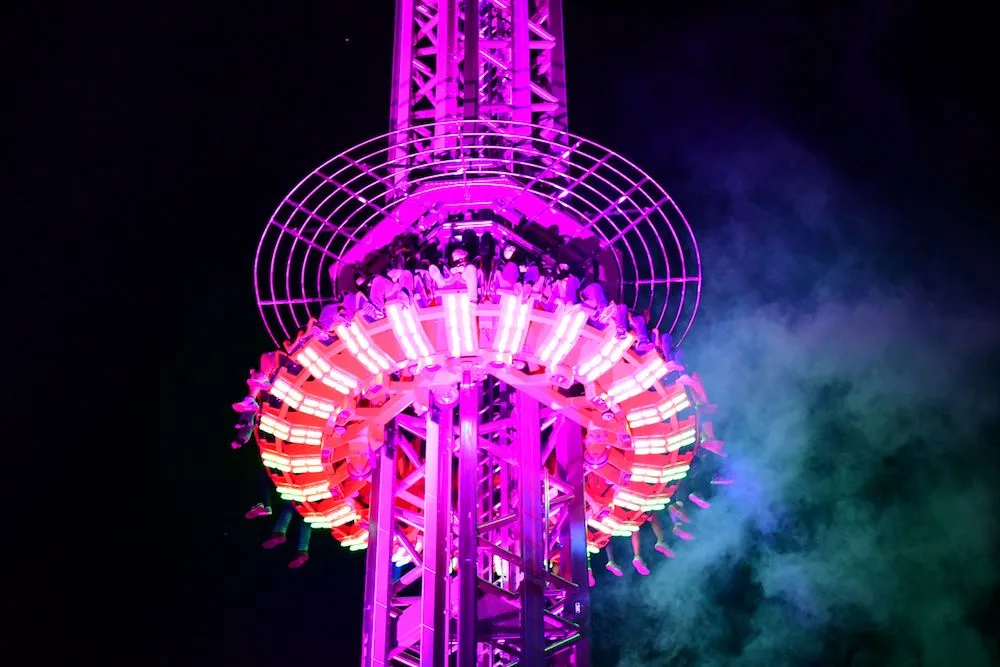 Dollywood is a popular daytime attraction, but have you ever visited the world-class theme park at night? Riding the roller coasters in the dark adds a whole new level of thrills and excitement to your experience! Plus, you can enjoy a delicious dinner at one of the popular restaurants in the park, like Aunt Granny's, or get dessert like a funnel cake or ice cream. If you visit Dollywood at night during the fall, you can see the park decorated in thousands of illuminated pumpkins, and if you visit at night during the holiday season, you can see millions of Christmas lights and other decorations! If you haven't visited Dollywood at night yet, it's worth trying!
3. See One of Our Sister Shows
If you enjoyed our show and are looking for a fun way to spend another evening, plan a visit to one of our sister shows! Hatfield & McCoy Dinner Feud, Dolly Parton's Stampede, and Pirates Voyage Dinner & Show are all great options for things to do in Pigeon Forge at night. What's great about these shows is that they each offer both dinner and entertainment! Hatfield & McCoy Dinner Feud invites you to become a part of the longest running family feud and watch singing and dancing, jaw-dropping stunts, and mighty feats of strength — all while enjoying an all-you-can-eat Southern homestyle feast. Dolly Parton's Stampede has been named the "most fun place to eat in the Smokies." You'll be amazed by thrilling horse riding stunts, incredible musical productions, and some friendly competition as you feast on a four-course dinner of a tender whole rotisserie chicken, creamy vegetable soup, and more. At Pirates Voyage, you're in for a treat as you watch pirates battle on land, on deck, in the water, and high above the full-sized pirate ships! Plus, you'll be served a pirate feast of sugar-cured ham, fried chicken, and more. If you visit during the holiday season, enjoy special holiday-themed performances at Hatfield & McCoy Dinner Feud and Dolly Parton's Stampede!
4. Watch a Smoky Mountain Sunset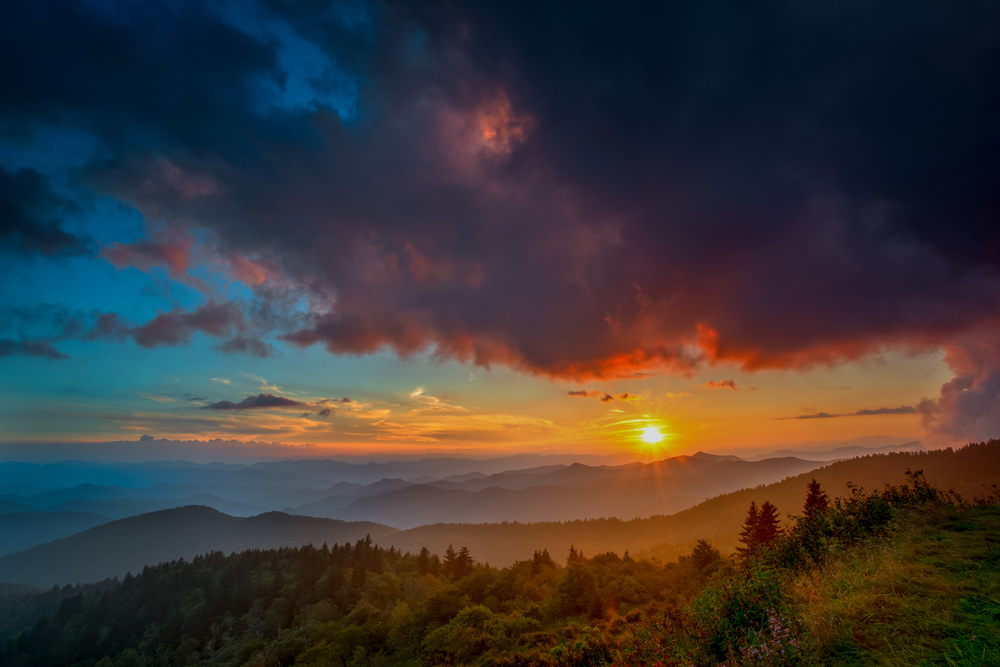 One of the best parts about visiting the Pigeon Forge area is being able to take in the Smoky Mountain views. And, one of the most breathtaking sights to see is a Smoky Mountain sunset! Whether you're relaxing on the deck of a Pigeon Forge cabin or driving to an overlook in the Great Smoky Mountains National Park, you can see some incredible sunset views in the Smokies. There's something so mesmerizing about seeing the sky light up in vibrant colors as the sun disappears behind the mountains. You'll definitely want to have your cameras ready for a sunset in the Smokies!
Plan a Visit
These are just some of the many fun things to do in Pigeon Forge at night. Are you ready to start planning the first activity on our list? Take a look at our show schedule for The Comedy Barn, and get your tickets in advance!