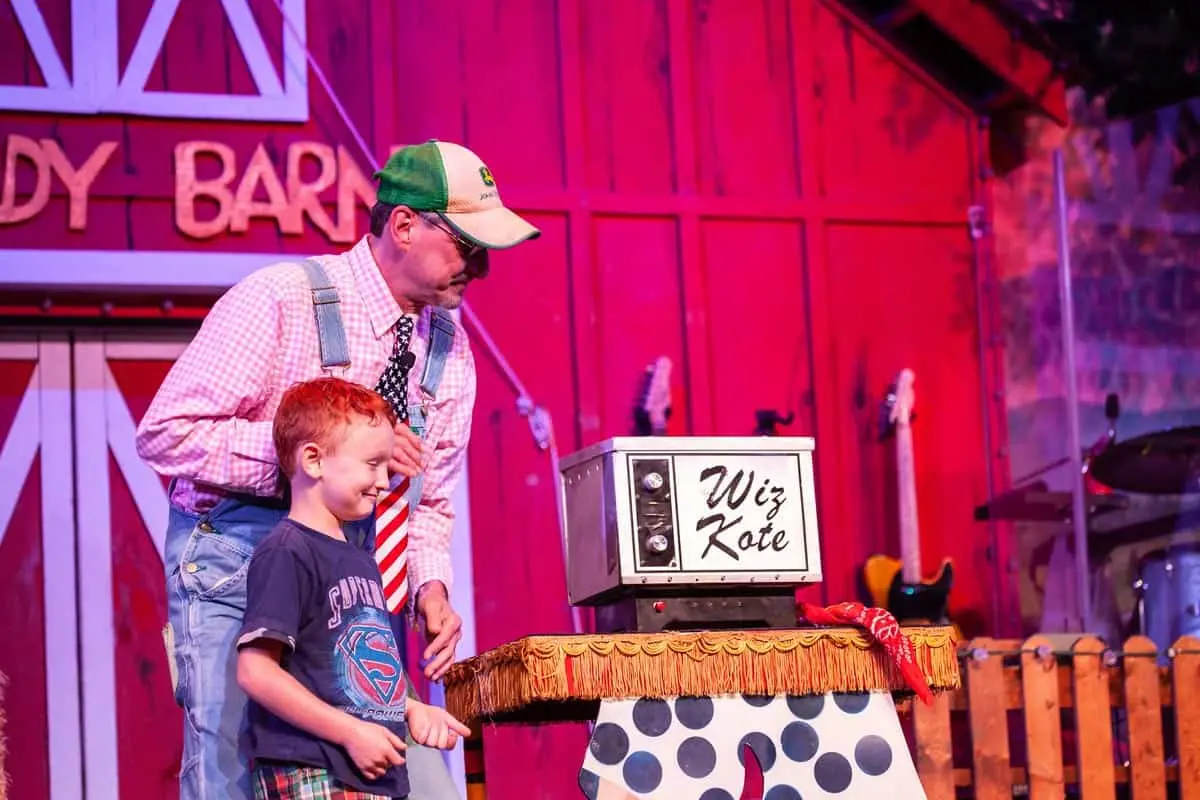 Why Our Show is One of the Best Kid Friendly Things to Do in Pigeon Forge
Pigeon Forge is home to a variety of family friendly activities. When you're visiting with your kids, there's one attraction you don't want to miss: The Comedy Barn Theater! Our show will entertain younger kids, teens, and adults. For a fun-filled evening with your kids, all you have to do is bring them to The Comedy Barn. To help you learn more, we've made a list of the top reasons why our show is one of the best kid friendly things to do in Pigeon Forge!
1. Clean Comedy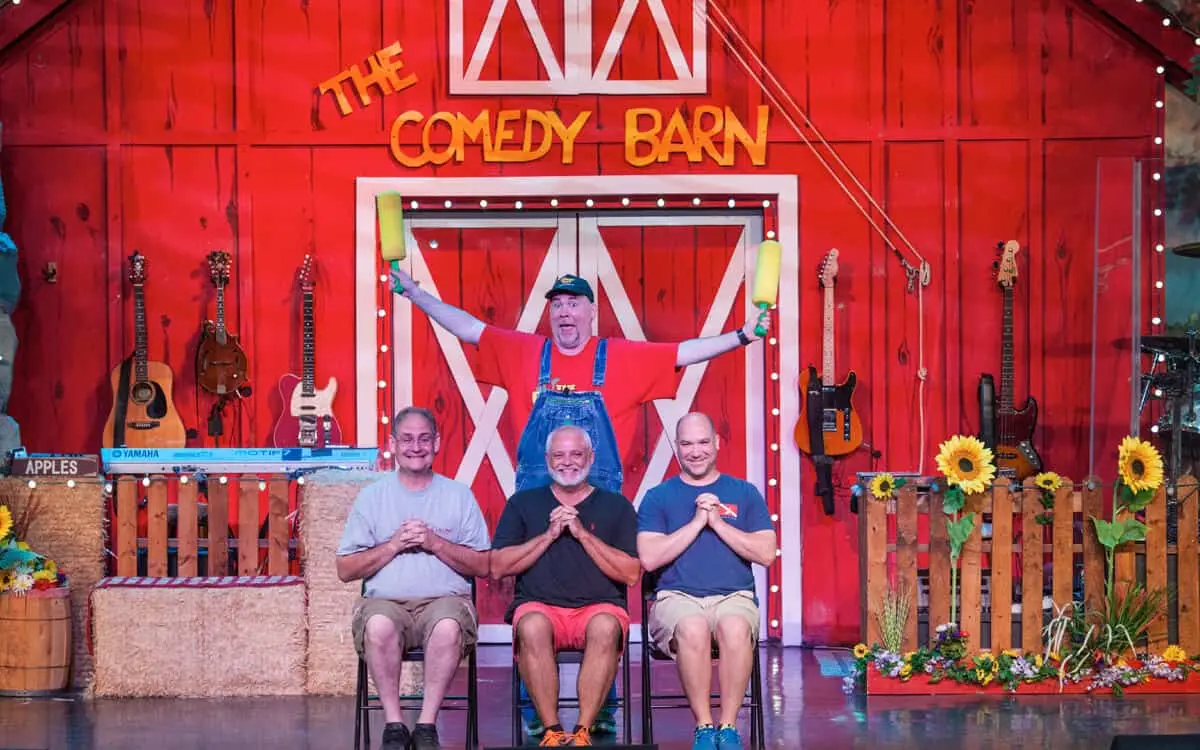 We're proud to be able to say that we're the most successful and most attended clean comedy theater in the country! Everyone will be able to laugh along to our show. In fact, you're guaranteed at least one laugh every minute at The Comedy Barn. We like to use humor that kids will understand but that isn't too cheesy for adults to enjoy as well. All of our cast members, including our barnyard animals, will keep a smile on your kids' faces all night long!
2. Perfect in any Weather
There's nothing worse than having your plans get ruined by the weather and having to find something else to keep the kids entertained. You don't have to worry about that when you visit our Pigeon Forge attraction! Since all our excitement happens in our theater, you can expect to have a good time, rain, snow, or shine. Bad weather won't get in the way of a fun evening with your kids!
3. Animals & Other Tricks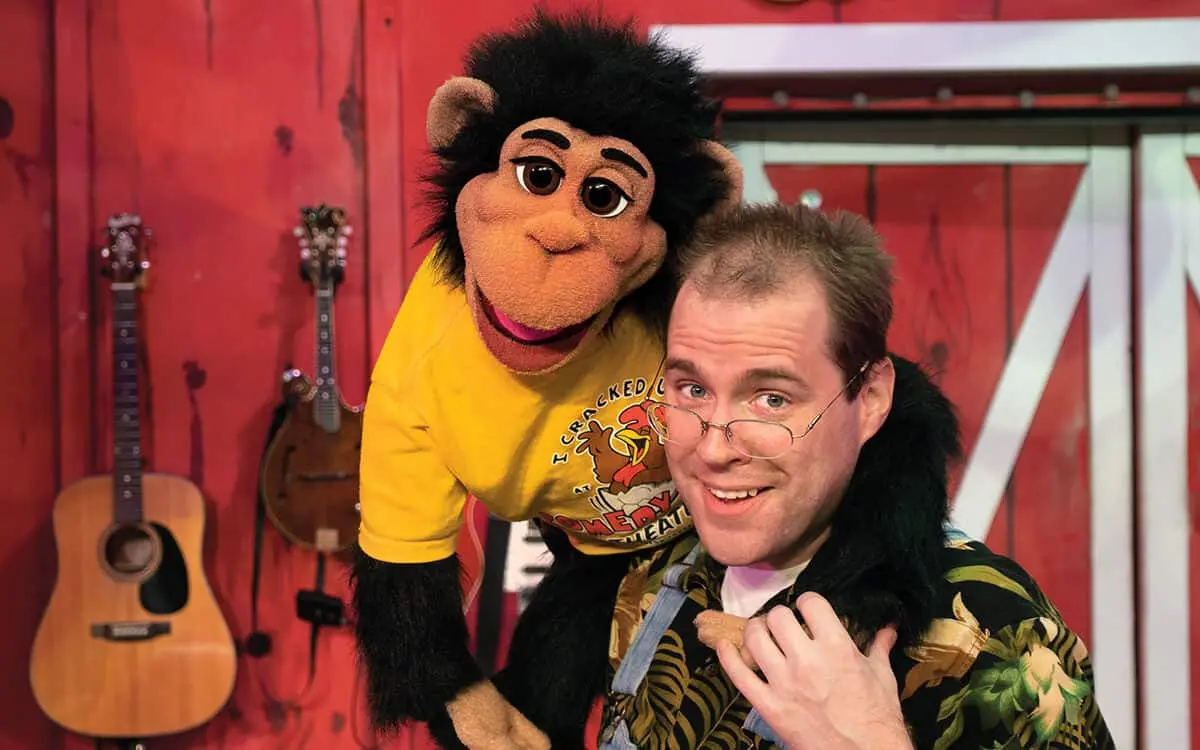 We aren't your typical comedy show. Part of the reason we're one of the best kid friendly things to do in Pigeon Forge is because our show has more than just comedians. We have barnyard animals, ventriloquists, and even jugglers! All of our performers will make you laugh as they show off their talents. There is even live country and gospel music! Whether your kids are watching cats perform tricks or the juggler showcasing his talent, there will be laughter all around.
4. Gift Shop
Kids always love taking home souvenirs from vacation! Be sure to let them explore our gift shop before you leave. Our gift shop has plush animals, toys, clothes, and more. Kids love getting a stuffed animal version of our live animal performers! There is plenty for the adults, too, including home decor, bear collectibles, candles, and other souvenirs. You can also purchase the souvenir photo you took together before the show!
5. Our Location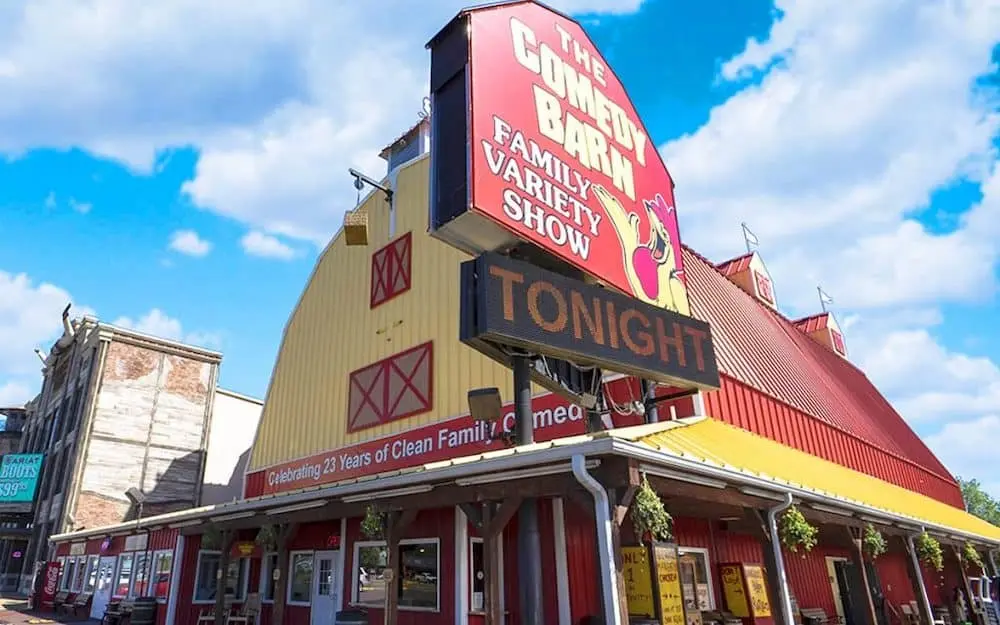 We have a great location on the Pigeon Forge Parkway! This means you're close to some of the best lodging and other things to do in the area. Our location comes in handy when you're traveling with kids because you won't have to worry about long car rides or getting caught up in all the traffic. We're also right next door to Frizzle Chicken Farmhouse Cafe, one of the most kid friendly restaurants in Pigeon Forge! This restaurant features singing animatronic chickens that entertain you while you dine, and special Bear Cakes for kids. Visit Frizzle Chicken Farmhouse Cafe for breakfast, then spend the afternoon exploring the Parkway and the evening at our show!
Visit Our Pigeon Forge Show
Now you know what makes The Comedy Barn one of the best kid friendly things to do in Pigeon Forge! Are you ready to start planning your visit? Get your Comedy Barn tickets today!