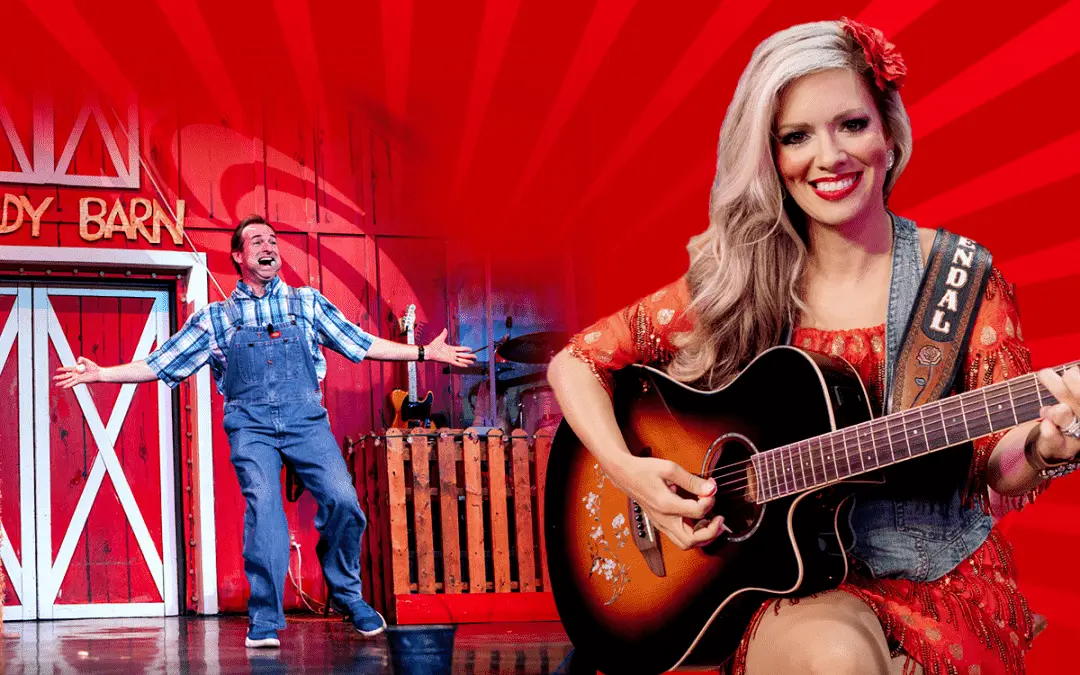 5 Things You Didn't Know About The Comedy Barn in Pigeon Forge
The Comedy Barn is an award-winning clean comedy show in Pigeon Forge that's perfect for all ages. If you've been to Pigeon Forge before, we're sure you've seen our red and yellow building on the Parkway! If you've never stopped by, it's worth a visit the next time you're in town. Whether you've been to see us before or are just now hearing about us, we bet there are some things you might not know about our show! Take a look at these 5 things you didn't know about The Comedy Barn in Pigeon Forge:
1. Our show features fun barnyard animals.
Did you know that we also have animal performers at our Pigeon Forge show? Our comedians aren't the only ones who will keep you laughing during the evening! When you come to The Comedy Barn, you'll have the opportunity to see an incredible animal act that will feature either dogs, cats, or birds showing off their skills!
2. All of our talented performers give you a laugh.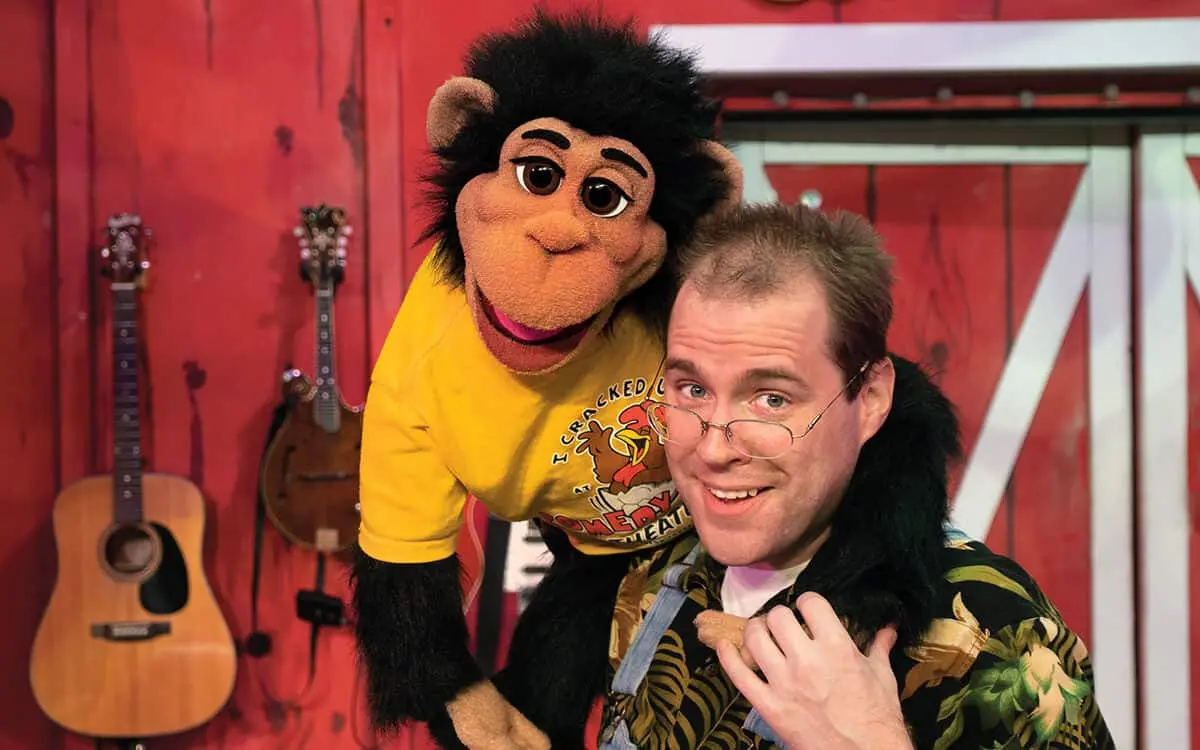 We're the longest running clean comedy theater in the world for a reason! When you come and see our show, you're guaranteed to laugh all night long. We like to say that our audience members laugh at least once every minute of the show! Our talented comedians will keep a smile on your faces all night long with clean, family-friendly comedy. Our cast also features a ventriloquist and a juggler who will make you laugh.
3. We still have original cast members from our first season.
We're in our 28th season at The Comedy Barn in Pigeon Forge. That's 28 years of being a place where families can share laughter and make memories together. Did you know that we still have some of our original cast members that have been entertaining everyone since our first show in 1994? Our cast members truly love what they do, and it shows on stage!
4. We also have the funniest Christmas show in the Smokies.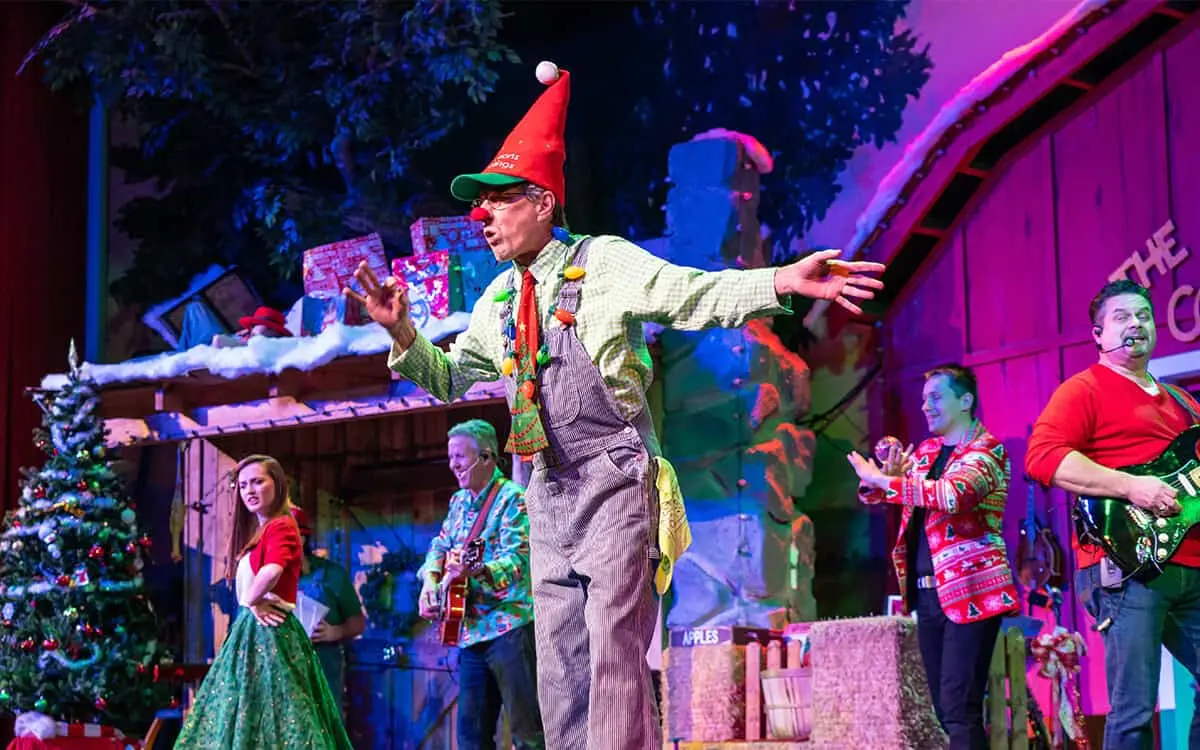 In addition to our regular season show, we are also proud to say we have the funniest Christmas show in the Smokies! If you're in Pigeon Forge around the holiday season, be sure to come and check it out. This unique holiday-themed performance is unlike any other Christmas show in Pigeon Forge. You will get to hear your favorite Christmas music, see incredible Christmas costumes, and laugh at special Christmas acts that you'll only see on our stage. Our Christmas show begins in November of each year.
5. We have incredible sister shows in Pigeon Forge, too!
Our award-winning comedy show isn't the only entertaining show you need to see while you're in Pigeon Forge. There is also Dolly Parton's Stampede, where you'll be amazed by thrilling horse-riding stunts and get to enjoy a delicious dinner. You can also visit Hatfield & McCoy Dinner Feud, where you'll watch a hilarious show of families trying to settle their differences and have an all-you-can-eat Southern feast. Last but not least, there's Pirates Voyage Dinner & Show. This dinner attraction features pirate battles on land, on deck, in the water, and high above the pirate ships, along with a four-course pirate feast. All of these shows are great for families and provide an evening filled with fun and excitement.
Visit The Comedy Barn in Pigeon Forge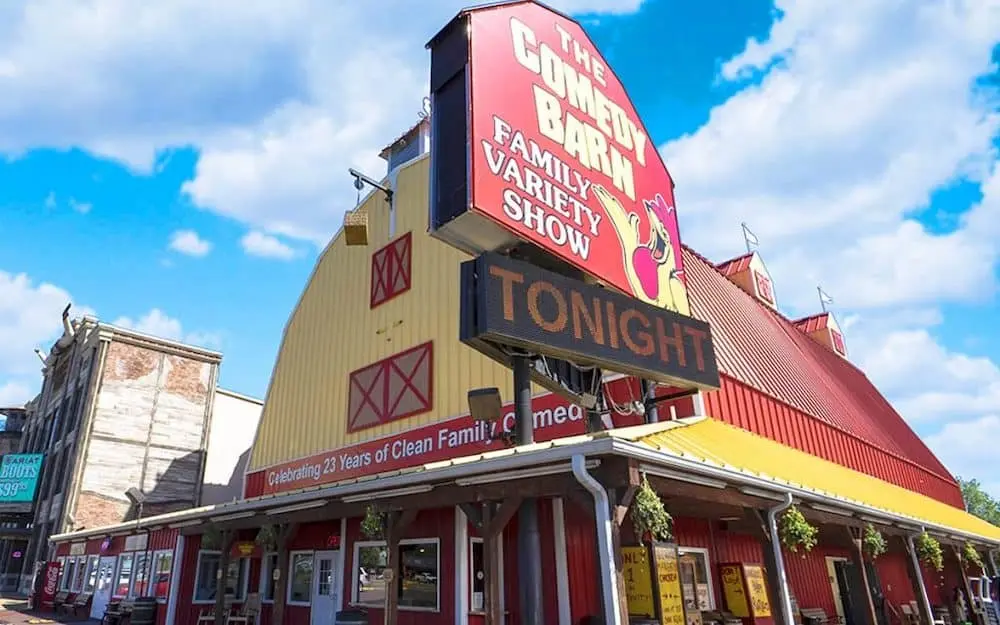 Are you ready to come experience our comedy show for yourselves? Get your tickets to The Comedy Barn in Pigeon Forge and see what makes us an award-winning show!