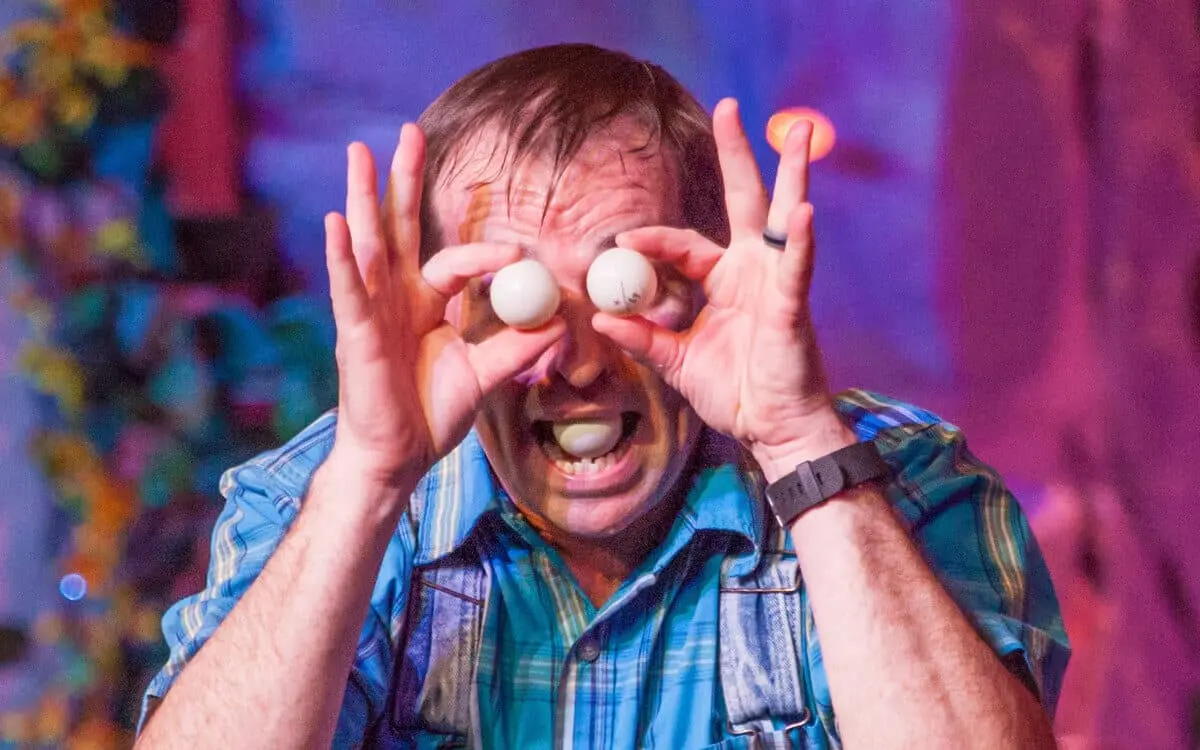 4 Things That Will Make You Laugh at The Comedy Barn Theater in Pigeon Forge
There's a reason we're the most successful and most attended clean comedy theater in the world! Our show guarantees a night full of a thousand laughs. Throughout our show, we bet you'll laugh at least once every minute! Our talented cast will have you smiling all evening long. To help you learn more, we've made a list of the top 4 things that will make you laugh at The Comedy Barn Theater in Pigeon Forge:
1. Our Comedians
Of course, number 1 on our list is our comedians. They are experts at using humor that everyone from the kids to the grandparents can understand and enjoy. The show our comedians put on is sure to get your giggles going! One audience favorite is Danny, otherwise known as "Ping Pong Guy." At The Comedy Barn, we like to consider all our performers comedians because everyone, whether they're singing and dancing or juggling, will have you laughing.
2. Our Ventriloquist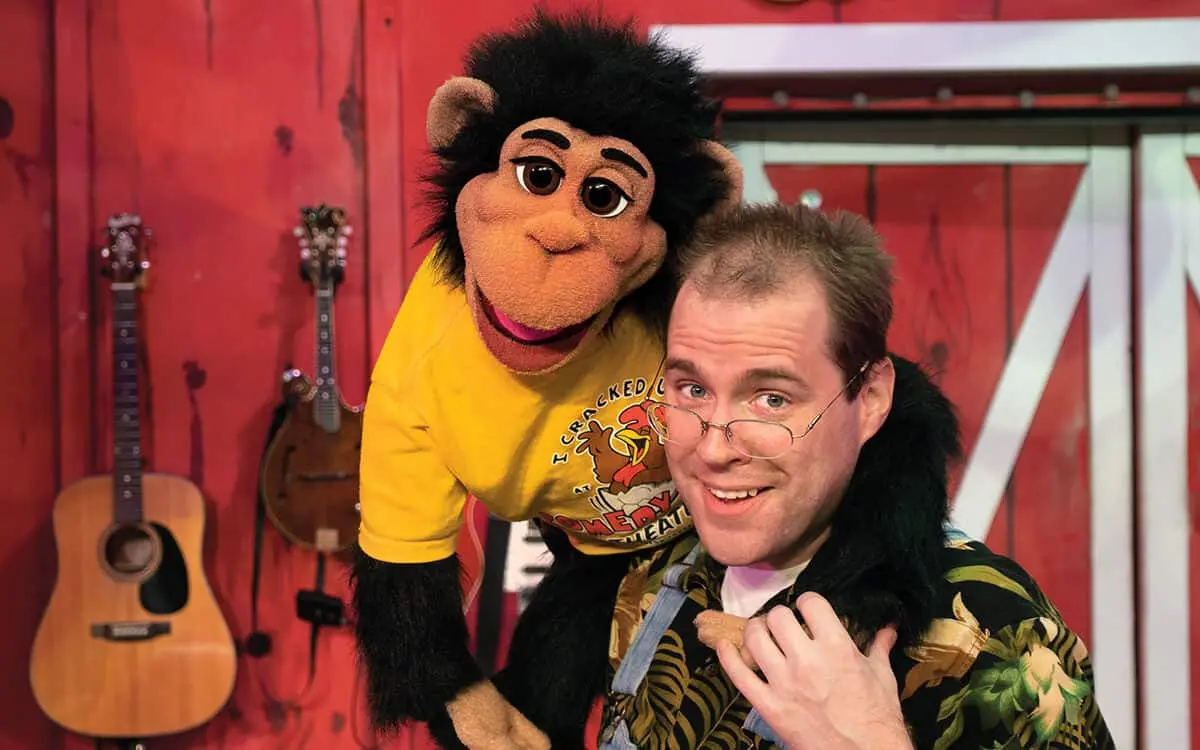 The talent in our show is unreal! Audience members will fall in love with our ventriloquist. A master of his craft, our ventriloquist will introduce you to Bonzo the Monkey, among other puppets, who will steal the show and your hearts! We guarantee it'll be one of the best parts of the show, proven by all the laughter from the audience.
3. Our Juggler
In addition to our talented ventriloquist, we also have a juggler in each show who will not only show off his juggling, but also his humor! Danny puts his skills to the ultimate test by juggling items most wouldn't dare to try, like stun guns, bear traps, and a sickle! Be amazed as everything from rings, to cups, to bowling pins are juggled in an impressive, and hilarious, performance.
4. Our Barnyard Animals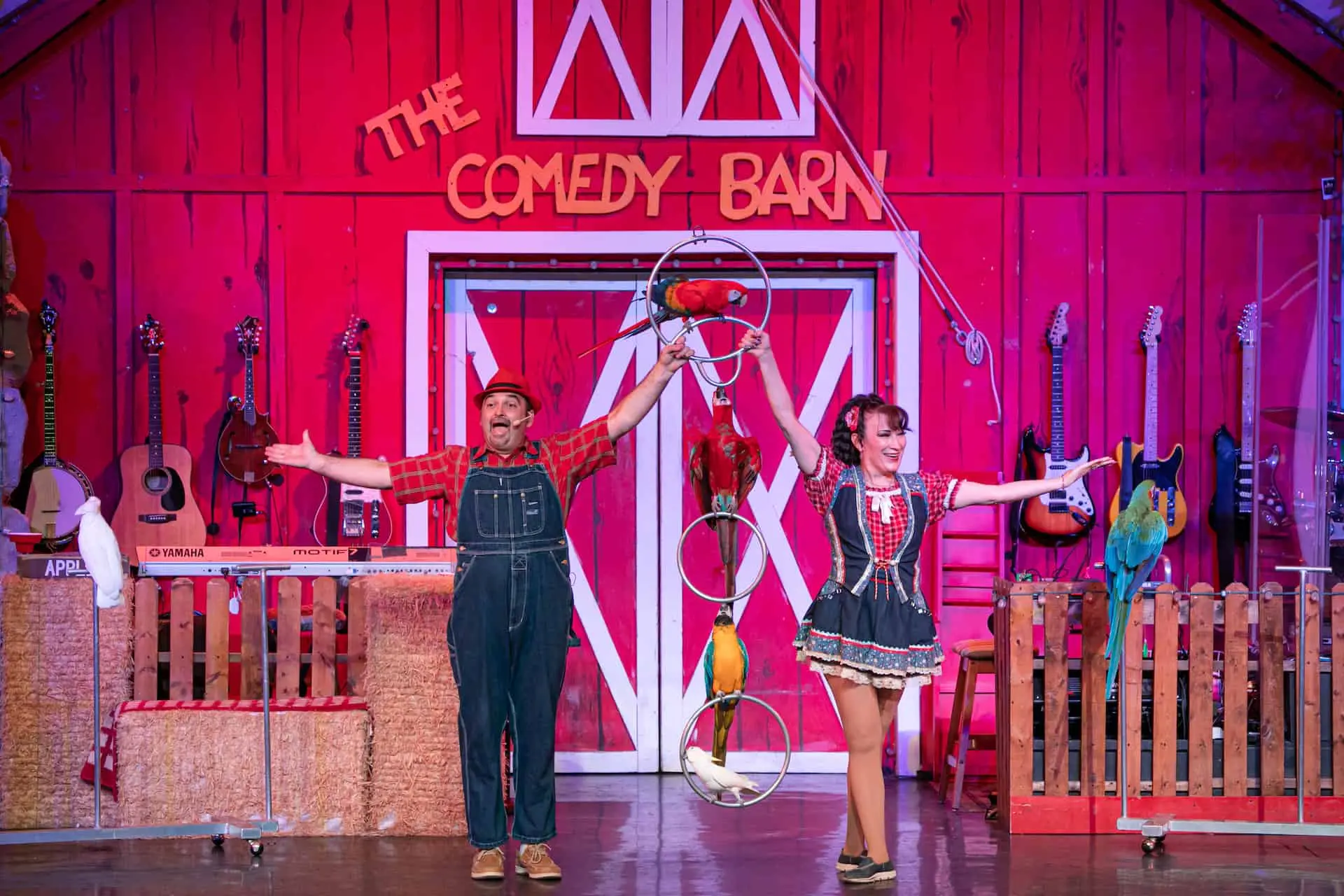 Our human performers are just one part of the comedic fun. We also have barnyard animals in our cast! Each show features one impressive animal act. We have dogs, cats, and even birds! You won't believe your eyes when you see some of the things our amazing animal acts can do, from our high-diving house cats to our talented bird show. The animals add an adorable element to the show you won't find anywhere else!
About The Comedy Barn Theater
Bring the whole family along to The Comedy Barn Theater in Pigeon Forge for one of the funniest nights of your lives! You can enjoy over 2 hours of side-splitting jokes and hilarious antics. Whether you're tapping your feet along to the live music or laughing as our stunt dogs steal the show, you're in for a great evening at The Comedy Barn.
Are you ready to come experience all the hilarious action? Get your tickets to The Comedy Barn Theater in Pigeon Forge today!