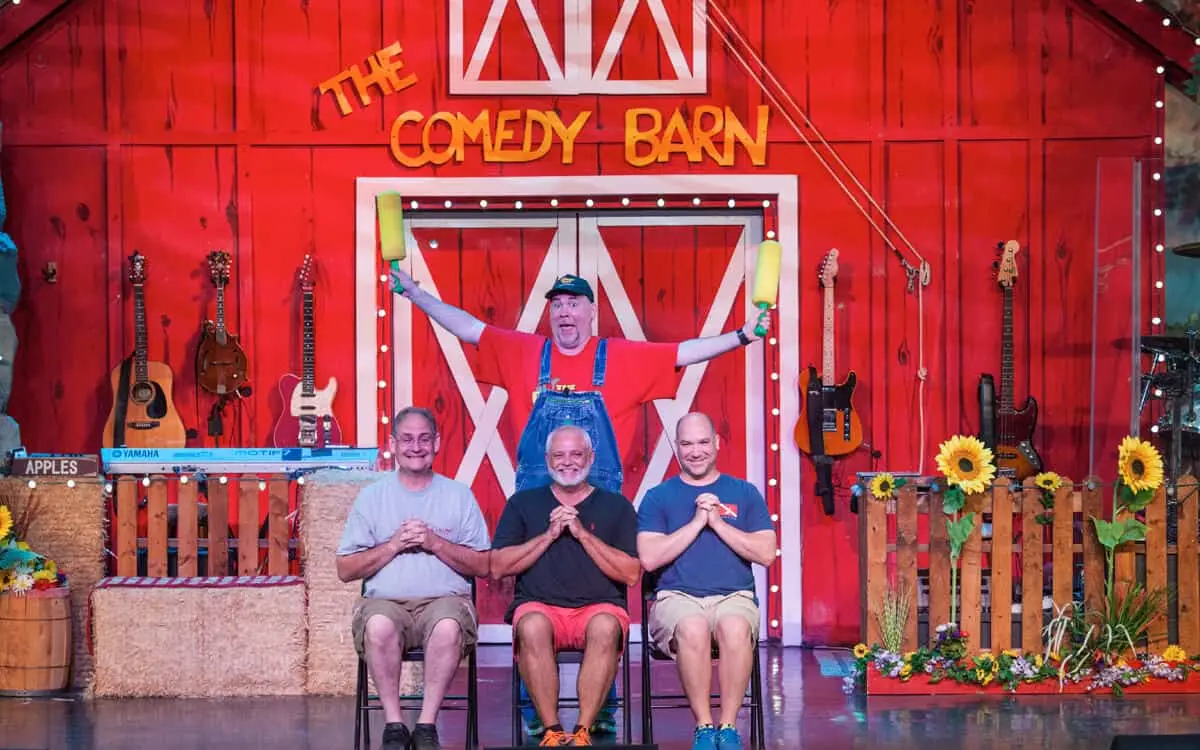 Why We Have One of the Best Shows in Pigeon Forge
There are so many great options for entertainment in Pigeon Forge, and we're proud to say we're one of those options! The Comedy Barn Theater is one of the best places to spend an evening in Pigeon Forge with your family and friends. Want to learn more about what makes us special? Here's why we have one of the best shows in Pigeon Forge:
1. Our Talented Performers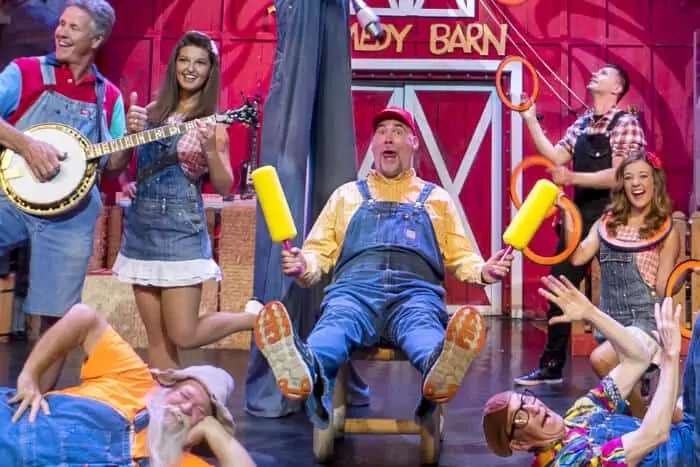 Our cast is packed full of talent! We have jugglers, ventriloquists, comedians, musicians and barnyard animals. Everyone comes together to entertain for over 2 hours of family-friendly fun! Our juggler and ventriloquist are masters of their crafts and will have your eyes glued to them while they show off their skills. Our singers, dancers and cloggers will have you wanting to move and clap along to the music. And, of course, our comedians will have you laughing all night long! Our cast goes above and beyond each performance to make sure the audience has an unforgettable time.
2. Our Clean Comedy
They say laughter is the best medicine, and we'd have to agree! When you're in need of some laughter in your life, come to The Comedy Barn! We've been rated the most successful clean comedy theater in the world. We provide everyone from young children to adults an evening of a thousand laughs, which is part of what makes us one of the best shows in Pigeon Forge. Whether it's our juggler making you chuckle while he displays his talent or our comedians keeping the smiles on your faces throughout the night, you can expect to laugh every minute of the show. We take pride in putting on a show that people of all ages can enjoy and laugh along to. The side-splitting jokes and hilarious antics will have you smiling long after the night is over!
3. Our Location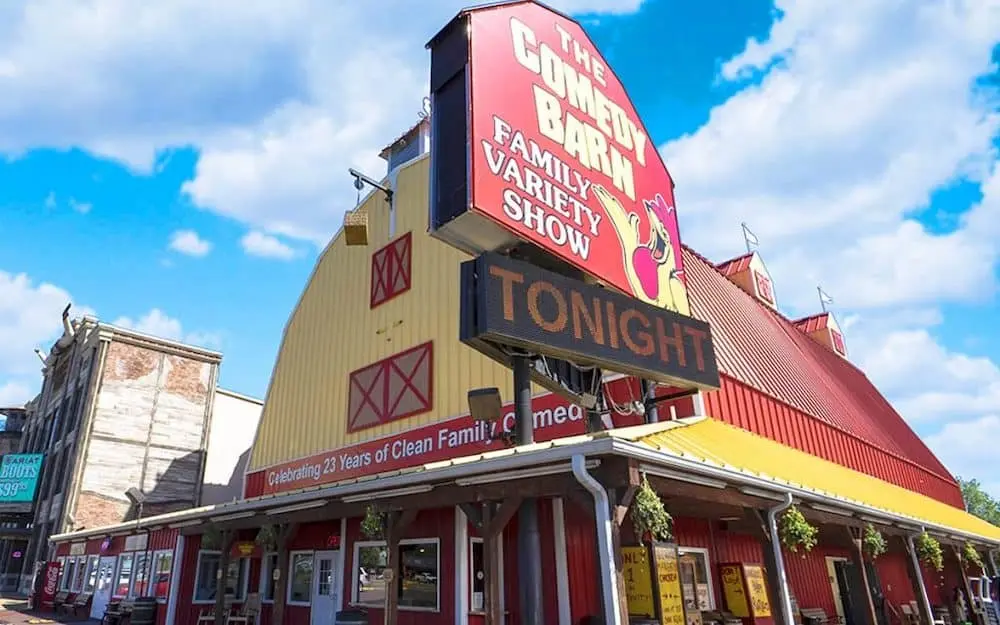 We have a great location off the Pigeon Forge Parkway! You can't miss our yellow and red barn along the street. We're close to the best places to stay in the area, along with other exciting attractions, shops and restaurants. Our convenient location makes it easy for visitors to find us! After an action-packed day of exploring everything Pigeon Forge has to offer, stop by The Comedy Barn, kick back and relax, and laugh the night away!
About Our Show in Pigeon Forge
The Comedy Barn has been providing families with laughs for more than 25 years. Our show has non-stop comedic talent, along with musical entertainment, and even animals. Since the beginning, our cast has been wowing visitors with its clean family fun and audience interaction. Bring your family to The Comedy Barn to experience fun barnyard animals, jugglers, ventriloquists, comedians, and live music!
We can tell you more about why we have one of the best shows in Pigeon Forge, but we'd rather show you! Are you ready to come see for yourself why The Comedy Barn is the best? Get your Comedy Barn tickets today!