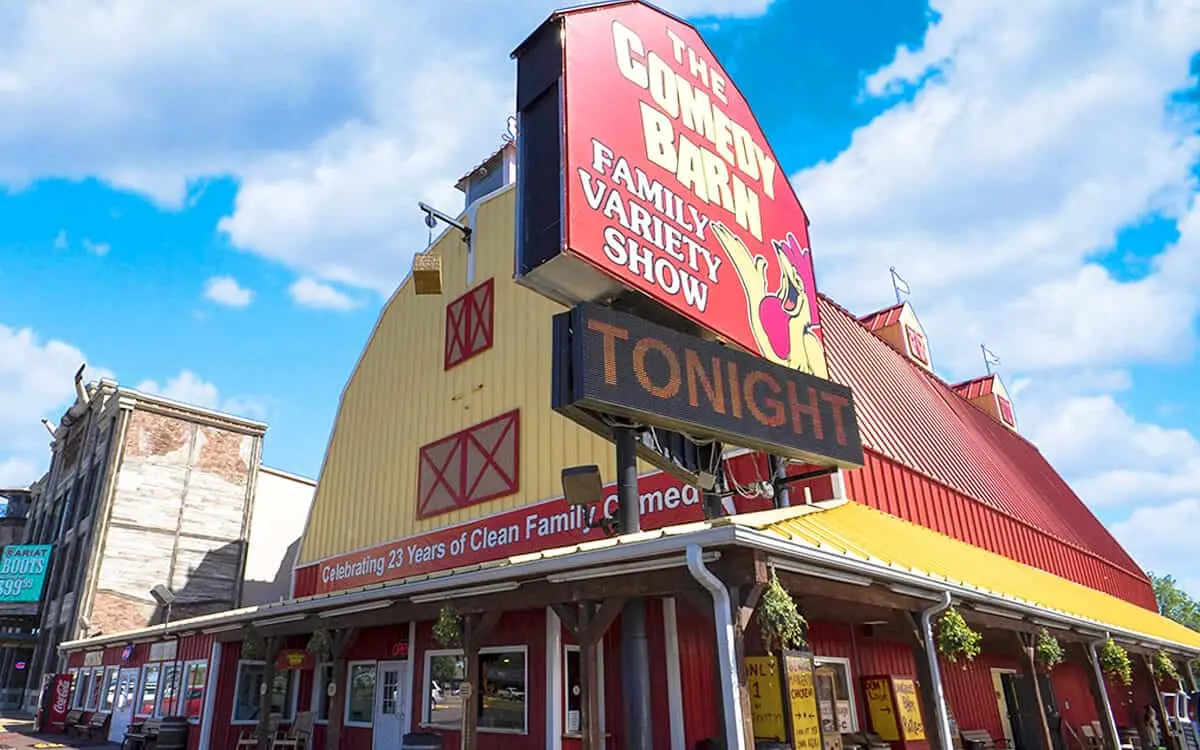 The Comedy Barn® Theater Begins 26th Season of Laughs in 2020
The Comedy Barn® Is Looking Forward To More Laughs In 2020 – The Award-Winning Show's 26th Season
Millions of new laughs are on the way as the Comedy Barn® heads into another season of good clean fun. 2020 marks the award-winning show's 26th season in Pigeon Forge, and guests will learn soon that at least a laugh a minute is the norm at this family favorite experience.
Filled with "clean comedy" for every member of the family, this wholesome show literally is non-stop with a variety of comedic talent and musical entertainment for an evening of family fun and unending laughter.
Here are the basics if you've never experienced what has been awarded the title of Pigeon Forge's Funniest Show year after year. This hilarious show combines the talents and fun antics of magicians, comedians, jugglers, ventriloquists, and even members of the audience in a variety of fun routines that offer surprises and laughs galore. Lovable animals take the stage for more family fun, while live country and gospel music as well as Smoky Mountain clogging also take center stage with memorable performances that everyone in attendance will enjoy.
Danny Devaney, whose comedic skills have been entertaining young and old at The Comedy Barn Theater since 2012, says there are many reasons why people come to this show – and even more why they keep coming back year after year.
"Families love The Comedy Barn Theater, because it is something they can all enjoy together," Devaney said. "It's getting tougher and tougher to find a show or attraction this is not only appropriate for all ages but also truly is enjoyable for all ages. A guest recently said it reminded her of the times the whole family would sit around the TV together and just enjoy the program and the time together. The Comedy Barn will welcome you like family and make you and your family laugh and feel good. You will remember that feeling and want to return every time you visit The Smokies. That's our goal for every guest experience."
Original Cast
Another reason that visitors keep coming back to the Comedy Barn is the talent lineup that has been consistent for more than two decades. Four original cast members have been with The Comedy Barn Theater since its first show in 1994. Ron Jeffery came to the area 35 years ago to play bass for Hee Haw legend Archie Campbell's show, then joined the original Comedy Barn cast. Eric Lambert was one of the original comedians, Buddy Cline has been the band's drummer since its first night, and Charlie King has provided the band with its guitar melodies for all 25 years.
Clean Comedy
One of the most unique aspects of The Comedy Barn's show is that it's full of "clean comedy." Devaney said that is important to the entire cast and crew. "We are all proud to present 'clean comedy,' and I'm proud to perform a comedy act that my children can watch. Nothing happens on our stage that will make a parent squirm or have to explain later. It's important to show kids that you don't have to use foul language to be funny."
While this show celebrates its 25th anniversary of entertaining Smoky Mountain visitors, the troupe at The Comedy Barn knows that each show is an opportunity to provide special memories for those in attendance, and it shows no signs of slowing down as it heads into its 26th year. "We built the Comedy Barn on the principles of clean family comedy and audience interactions; those things are eternal," Lambert said. Jack Stiefel, General Manager of The Comedy Barn, noted that it's two very simple ingredients that set this show apart: "Good clean comedy and laughter are what has made it such a favorite throughout the years."