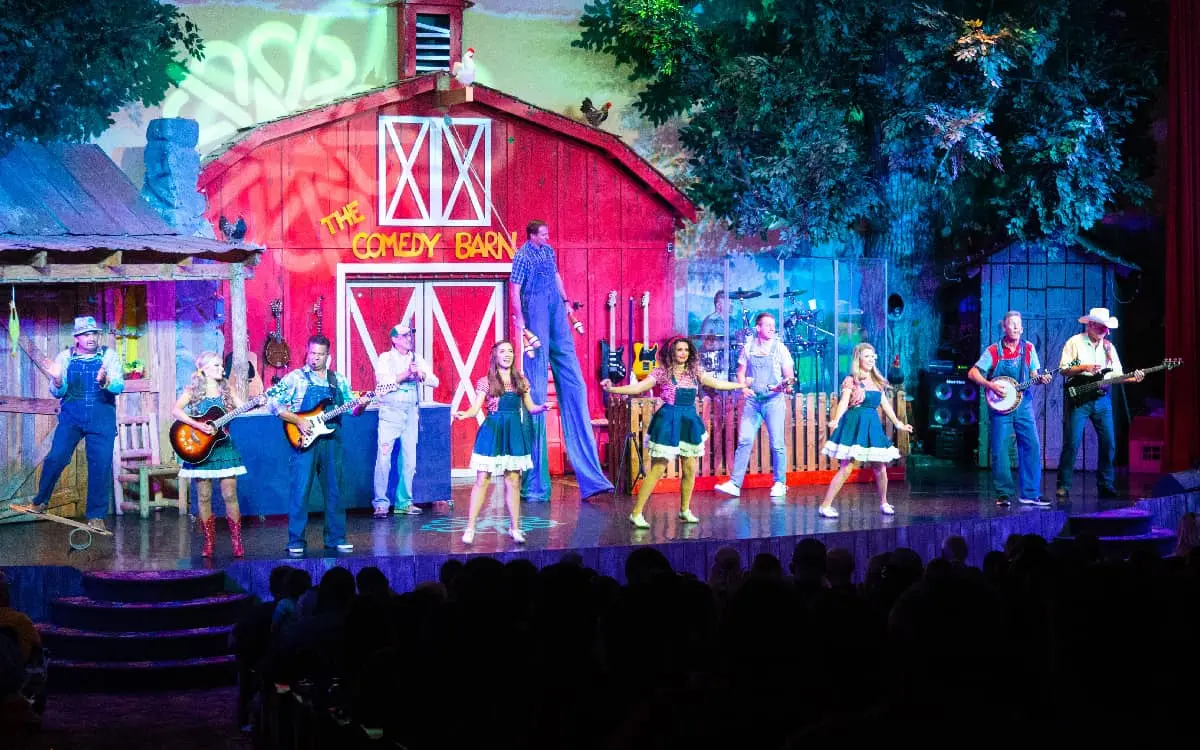 3 Reasons to Get Your Comedy Barn Tickets Today
Are you thinking about visiting our show during your Pigeon Forge vacation? Don't miss out — get your tickets today! Getting your tickets ahead of time means you don't have to focus on anything the day of the show besides having a great time. So, what are you waiting for? Here are 3 reasons to get your Comedy Barn tickets today:
1. Be Prepared
Do you love being prepared? Then it's a great idea to get your tickets to The Comedy Barn Theater ahead of time! You can purchase your tickets online, or give our box office a call. That way, all you'll have to do on the day of the show is pick up your tickets at the box office and head to your seats! When you purchase your tickets online, you'll also have the opportunity to tell us your seating preference. Choose the section of our theater where you prefer to sit, and we'll do our best to accommodate you! It also allows you to easily plan out the rest of your vacation since you've confirmed the date and time you'll be at our theater.
2. You Don't Want to Miss Out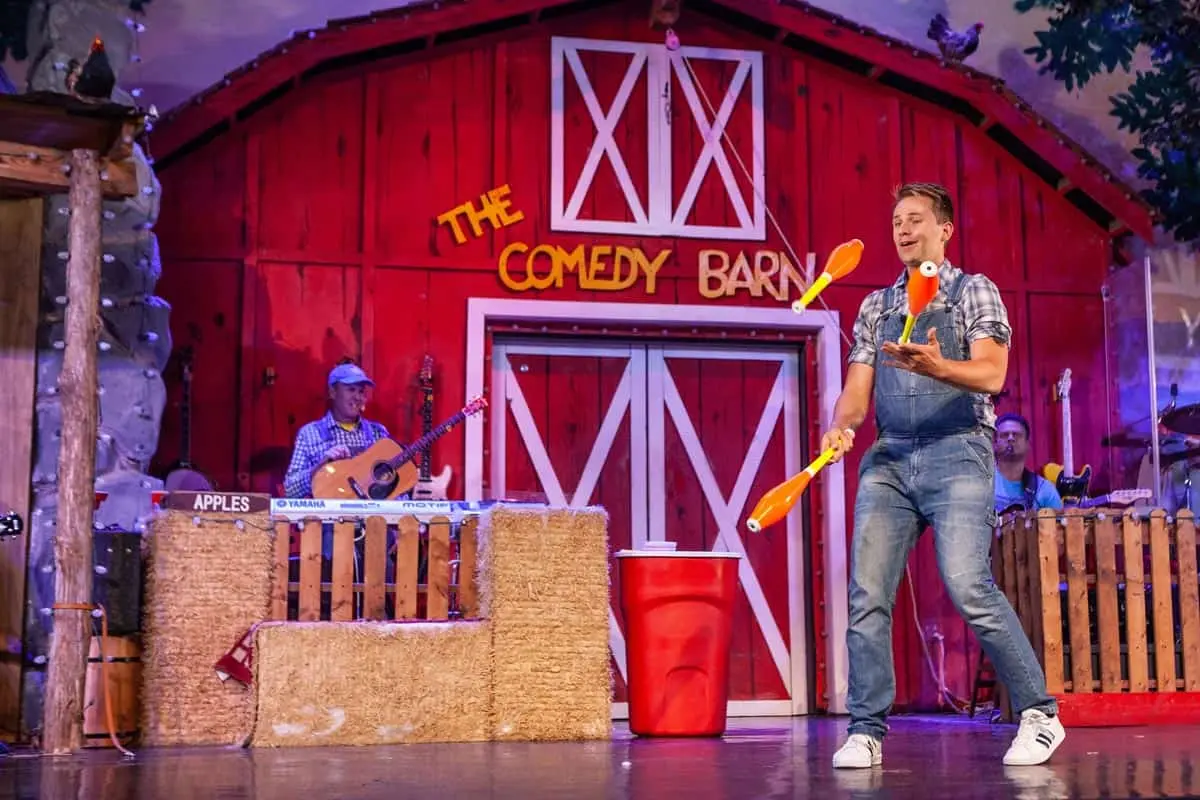 Another reason you should get your Comedy Barn tickets today is because you don't want to miss the opportunity to see us! Getting your tickets ahead of time guarantees you and your family get seats in our theater on the day you want to visit. That means you're also guaranteed a night filled with laughter! We're the most successful and most attended clean comedy show for a reason. The smiles will never leave your faces as you watch our show. We're a can't-miss Pigeon Forge attraction!
3. We're Family Friendly
A ticket to The Comedy Barn is a ticket to a fun evening with your family. We pride ourselves on being a clean, family-friendly show that people of all ages can enjoy. Just because we offer clean comedy doesn't mean it's cheesy — everyone from the kids to the grandparents will laugh along to our show! The Comedy Barn features fun barnyard animals, jugglers, ventriloquists, live country and gospel music, and comedians. We like to say that our visitors are guaranteed to laugh at least once every minute of our show! You and your loved ones will create memories that will last a lifetime when you visit The Comedy Barn. Plus, you can get a family photo together before the show begins! Our show isn't the only thing you can enjoy in our theater, though. We also have a concession stand and a gift shop! Be sure to stop by the gift shop before you leave to get t-shirts, ceramic mugs, keychains, stuffed animals, or other souvenirs.
Get Your Tickets to The Comedy Barn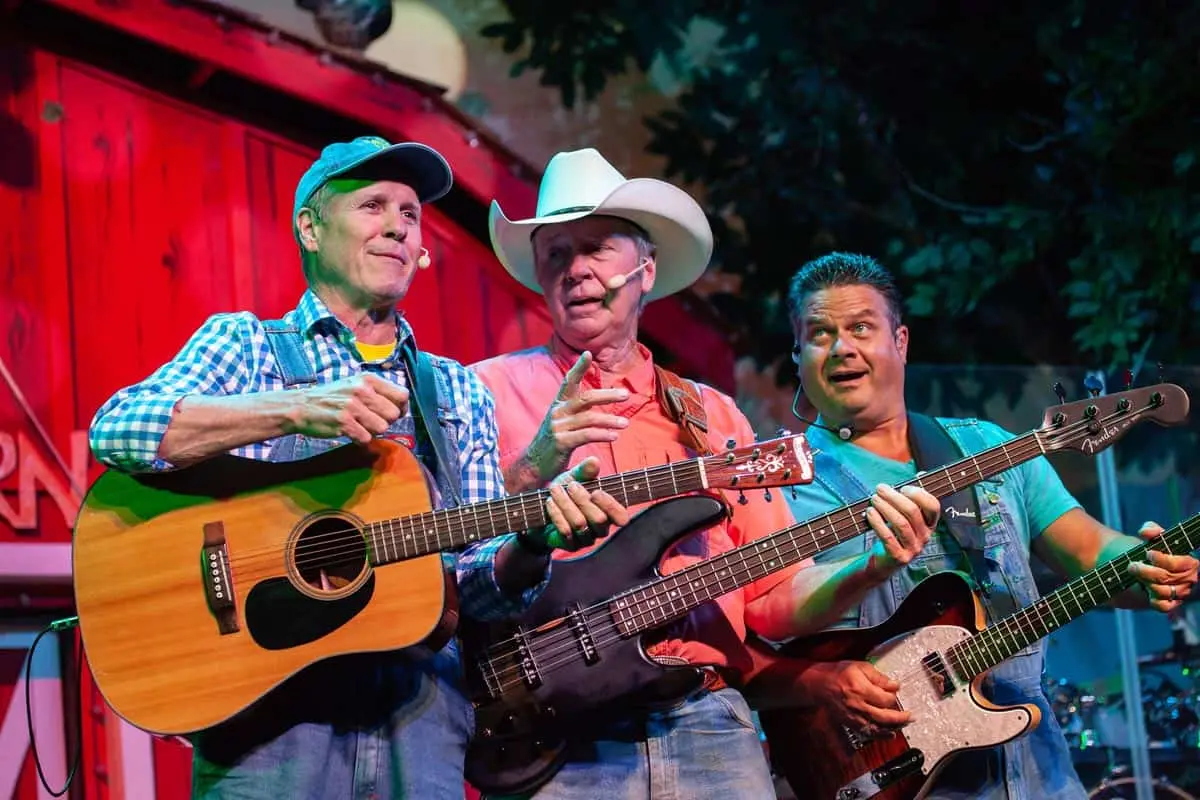 Now that you know the top reasons you should get your tickets to see our Pigeon Forge show, we bet you're ready to start planning your trip! Don't miss out on a hilarious evening with us — get your Comedy Barn tickets today.