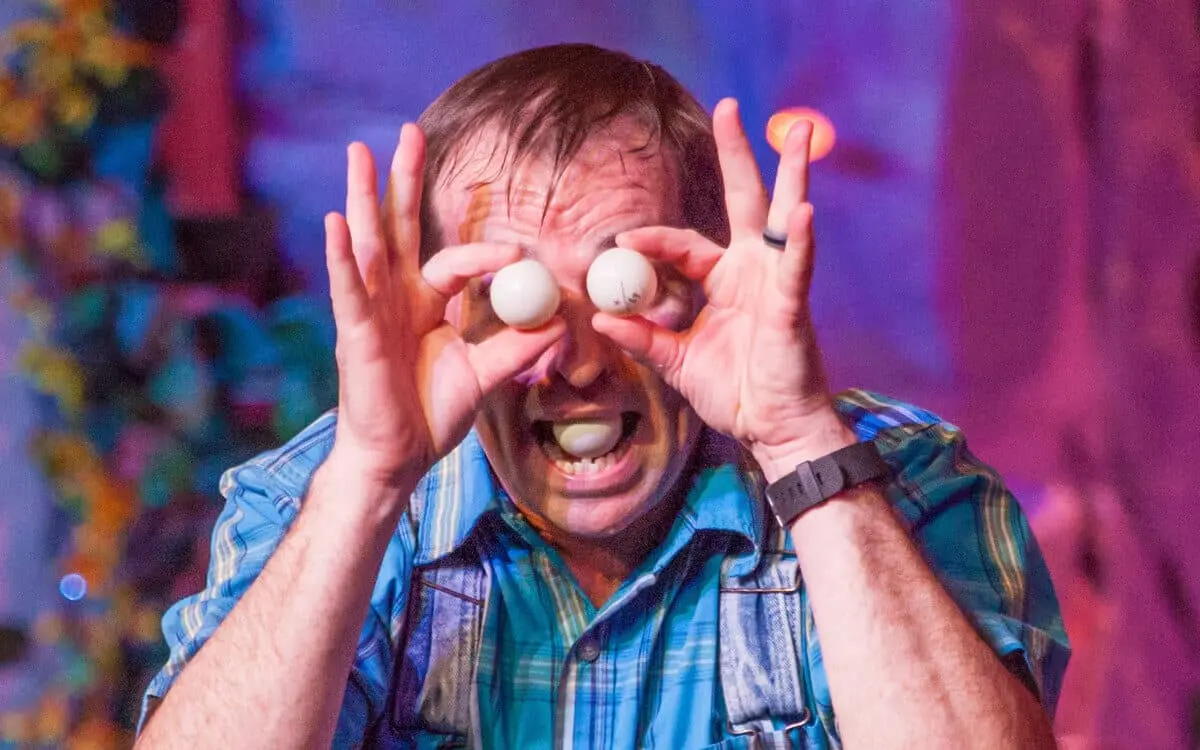 The Comedy Barn Cast is Sure to Make You Laugh
The Comedy Barn Cast has one job – making the audience laugh, and they've perfected it.
The Comedy Barn cast is dedicated to making the audience laugh from the show start to the show end. After all, it's the night of a thousand laughs at the most successful clean comedy theater in the world.
With more than two hours of side-splitting jokes and hilarious antics, you'll laugh until you can't laugh anymore. Comedy Barn comedian Danny Devaney says the laughter is his favorite part:
"My absolute favorite part of the show has always been and probably always will be the laughter. I love hearing people laugh. I love it!"
Hear more from Danny and come see The Comedy Barn cast in action! Looking for more family fun and laughter? Check out one of our other shows, Dolly Parton's Stampede, Hatfield & McCoy Dinner Feud and Pirates Voyage Dinner & Show, while you're in town!