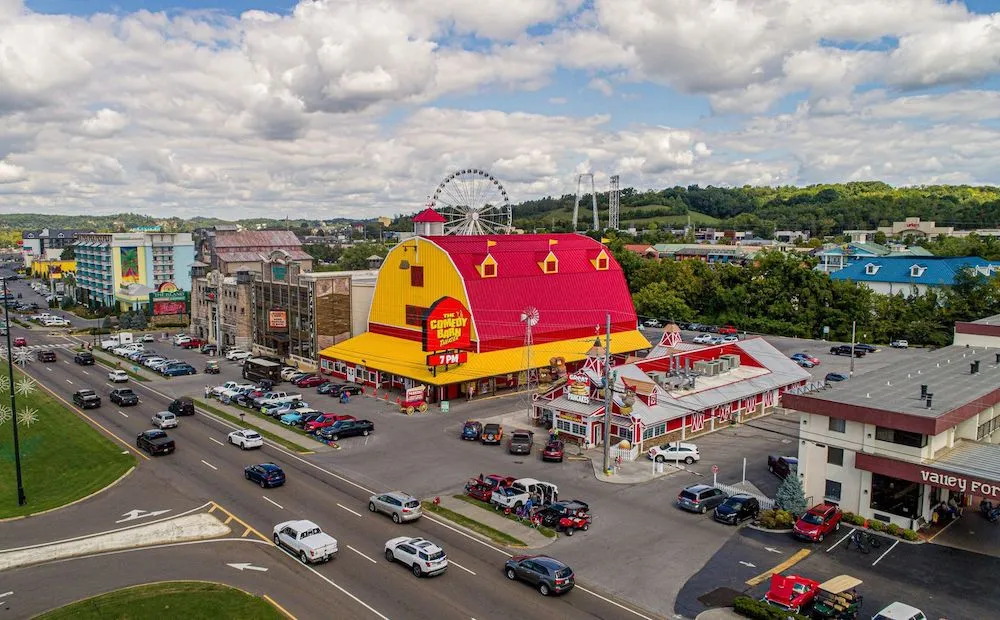 4 Interesting Things to Know About Our Pigeon Forge Theater
If you've been to Pigeon Forge before, you're sure to have spotted our red and yellow building as you've driven along the Parkway. But how much do you know about The Comedy Barn Theater and what's inside? We're here to help you learn all about it! We've made a list of the top 4 interesting things to know about our Pigeon Forge theater:
1. The Original Theater Was the Shape of a Barn.
Have you ever wondered where The Comedy Barn got its name? When we had our first show in 1994, we performed in the building of the recently closed Hee Haw Theater, which was in the shape of a barn. The original theater was actually where the back parking lot is today! It wasn't until 1996 that we performed our first show in our "new" theater. We still kept the feel and look of a barn to go along with our name, and our red and yellow building is easy to spot! In fact, in the summer of 2022, we added a bright and shiny new coat of paint, so you're sure to see us as you're driving down the Parkway.
2. We're the Most Successful Clean Comedy Theater.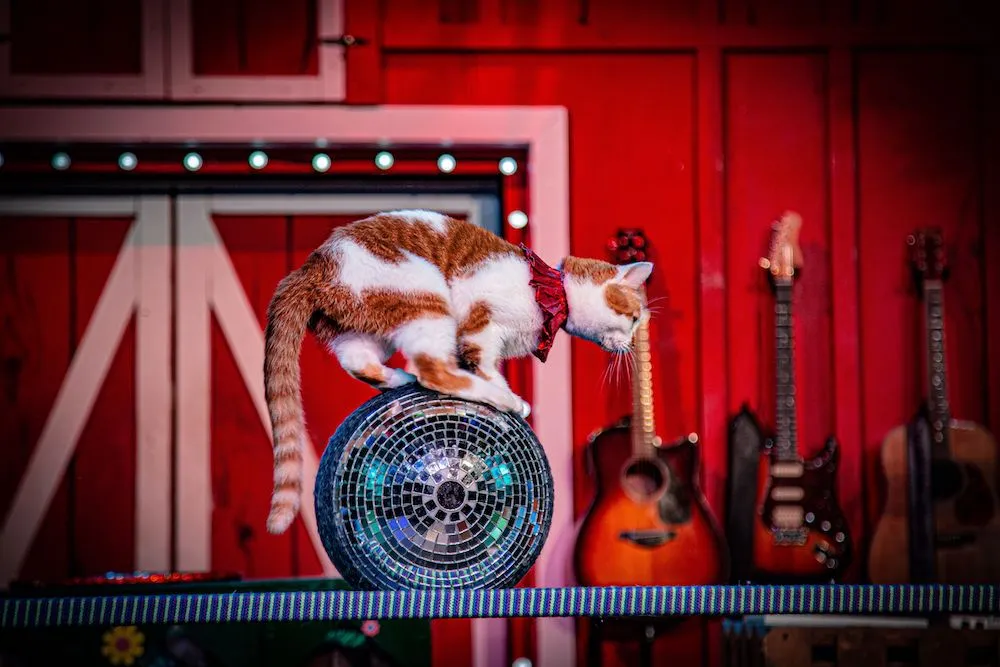 Over the years, we've become the most successful and most attended clean comedy theater in the world! Part of what makes us so special is that we provide thousands of laughs for people of all ages. Our comedy isn't too advanced for the kids, but it also isn't too cheesy for the adults. Our talented performers keep everyone laughing throughout the night. We tell our guests that you're guaranteed a laugh every minute when you visit our Pigeon Forge theater. Our show has comedians, jugglers, ventriloquists, singers and dancers, and even barnyard animals that will keep the kids, parents, and grandparents entertained.
3. We Love Welcoming Repeat Visitors.
What's so special about The Comedy Barn is that we've been around for so many years, and we continue to see some of the same guests year after year. We love welcoming repeat visitors at The Comedy Barn! People travel from all across the country to witness the magic of our Pigeon Forge show. Some of our cast members who've been here since the beginning have actually gotten to meet generations of families! We've had repeat guests visit with their kids, then return years later with their grandkids. Whether you've been to the show one time or 10 times, there's always something new to fall in love with at The Comedy Barn.
4. We're Right Next Door to Frizzle Chicken Café.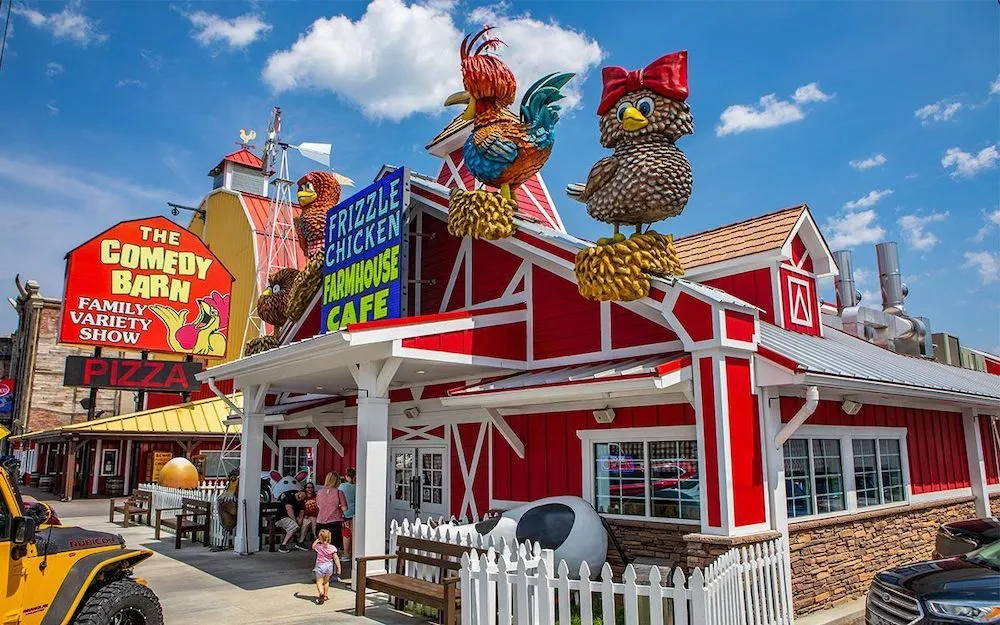 If you thought our show was fun, wait until you check out the restaurant that's next door! Frizzle Chicken Café is the most fun place to eat breakfast in Pigeon Forge. It features singing, animatronic chickens that will keep everyone in the family entertained during your meal. Come hungry, and you're sure to leave full and happy. They even have special meals designed just for kids, like pancakes shaped like a bear! Frizzle Chicken Café also serves lunch, so you can stop in and grab a bite to eat before you join us for a hilarious show at The Comedy Barn. You don't want to miss this unique place to eat in Pigeon Forge!
Are you interested in learning even more about our Pigeon Forge theater? We've taken the time to share some of the top things to know about the history of The Comedy Barn.