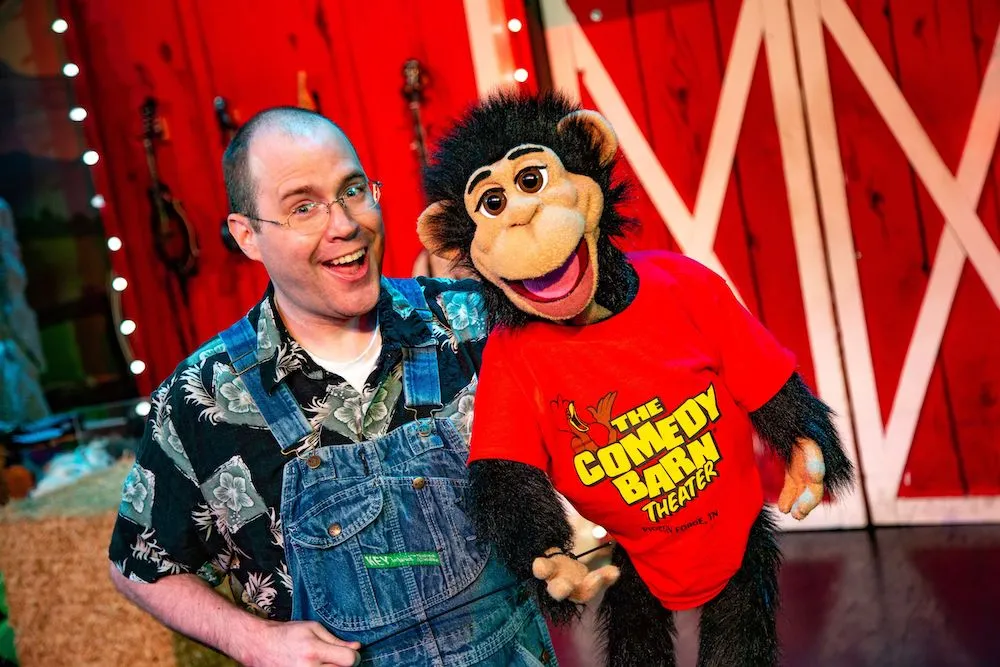 What Makes Us the Best Comedy Show in Pigeon Forge?
Are you ready to visit the best comedy show in Pigeon Forge? Start planning your trip to The Comedy Barn Theater! From the moment our show begins to the moment you leave, you'll have a smile on your face — it's a night of a thousand laughs, guaranteed! You may be wondering what makes us the best comedy show, and we're here to tell you. Here are 3 of the many reasons:
1. Everyone in the Family Can Enjoy
Everything's better when you get to share it with the ones you love, and no one has to be left out when it comes to visiting our show! Your family can enjoy the evening together. We're the most successful and most attended clean comedy theater in the world! No matter what age you are, you'll be able to laugh along throughout our show. Our audience members laugh at least once every minute of our show. Nothing compares to the side-splitting comedy from each of our performers. Even our singers and dancers will have you laughing! Our clean comedy show brings an evening filled with laughter and unforgettable memories with your family members.
2. Impressive Stunts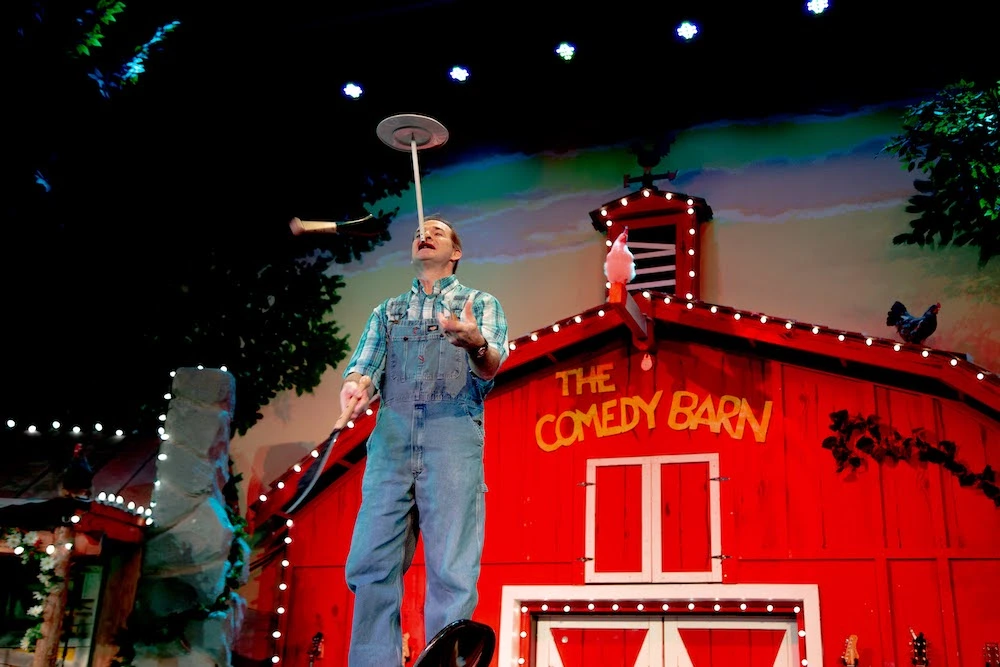 Our comedy show doesn't just feature jokes and comedians — we also have some impressive stunts to amaze you! Our juggler will show off his talents with items like rings, cups, and bowling pins, but then he takes it to a whole new level juggling things most wouldn't dare to try. Watch in excitement as he juggles bear traps, stun guns, and even a sickle! You'll also fall in love with all the new friends our ventriloquist introduces you to, especially Bonzo the Monkey! Bonzo is a crowd favorite and keeps the laughter alive from everyone in the audience. Our human performers aren't the only ones who get to have all the fun, though! You'll also be amazed by our barnyard animals. Watch high-diving house cats, stunt dogs, or talented birds show off their skills.
3. Improvisation
Something that makes our comedy show in Pigeon Forge special is that no two shows at The Comedy Barn are exactly the same. We have improvisation to thank for this! Throughout the show, we invite audience members to participate in certain acts and join in on the hilarity. This allows our talented comedians to show off their improvisation skills! You never know what's going to happen when our audience members get involved, and our performers love interacting with them and getting the crowd to laugh along. You might be one of the lucky ones who gets chosen to participate in our next show!
Visit Our Comedy Show in Pigeon Forge
We welcome back visitors year after year to The Comedy Barn Theater. From our comedians, to our singers and dancers, to our barnyard animals, each act brings something special to our clean comedy show. When you're ready to join in on the fun and witness the best comedy show in Pigeon Forge, plan your visit to The Comedy Barn! We can't wait for you to join us in our theater — get your tickets to The Comedy Barn today.